The Matrix - Replica Pill Box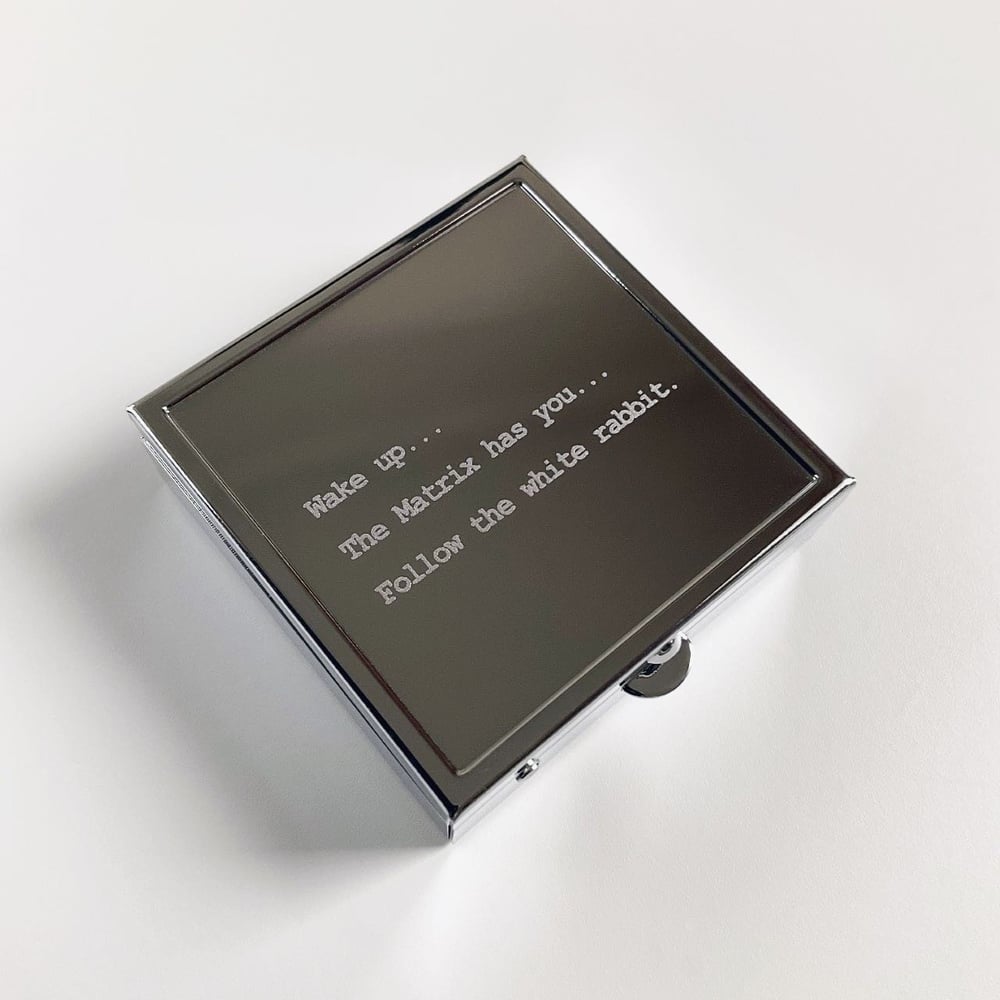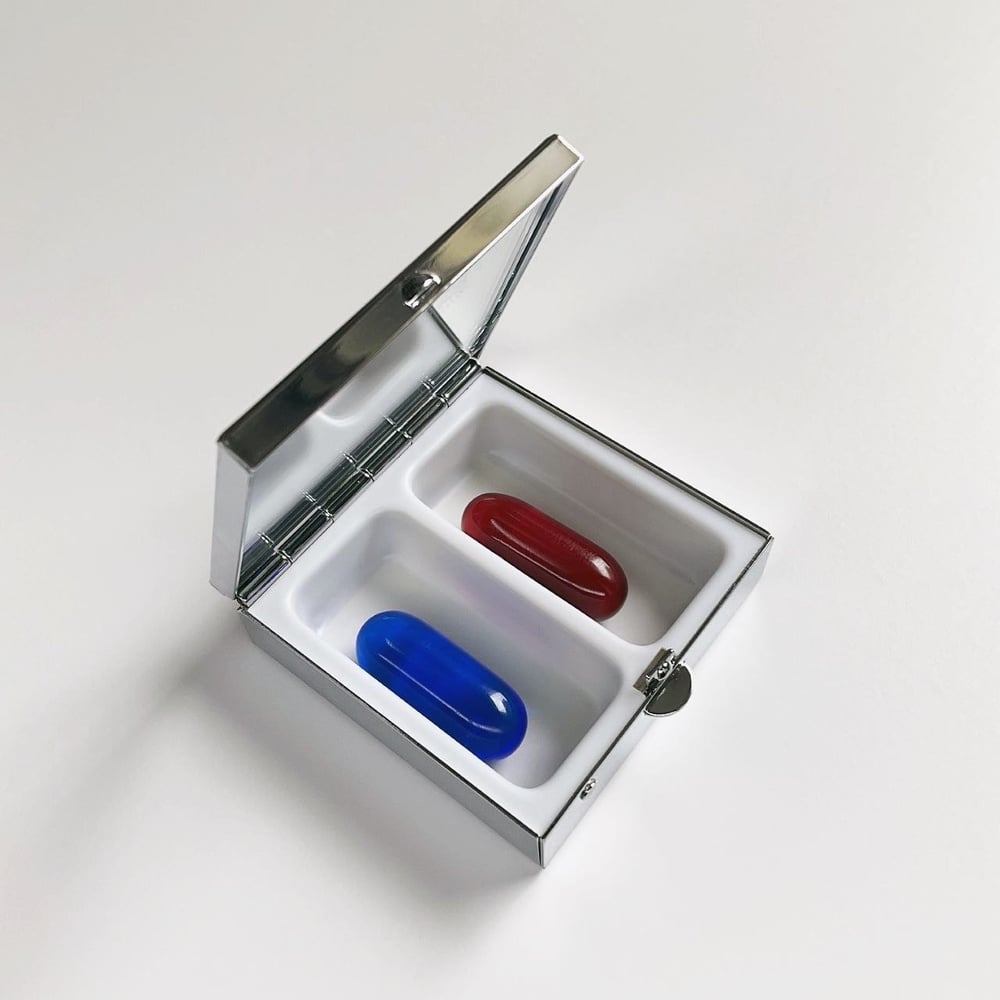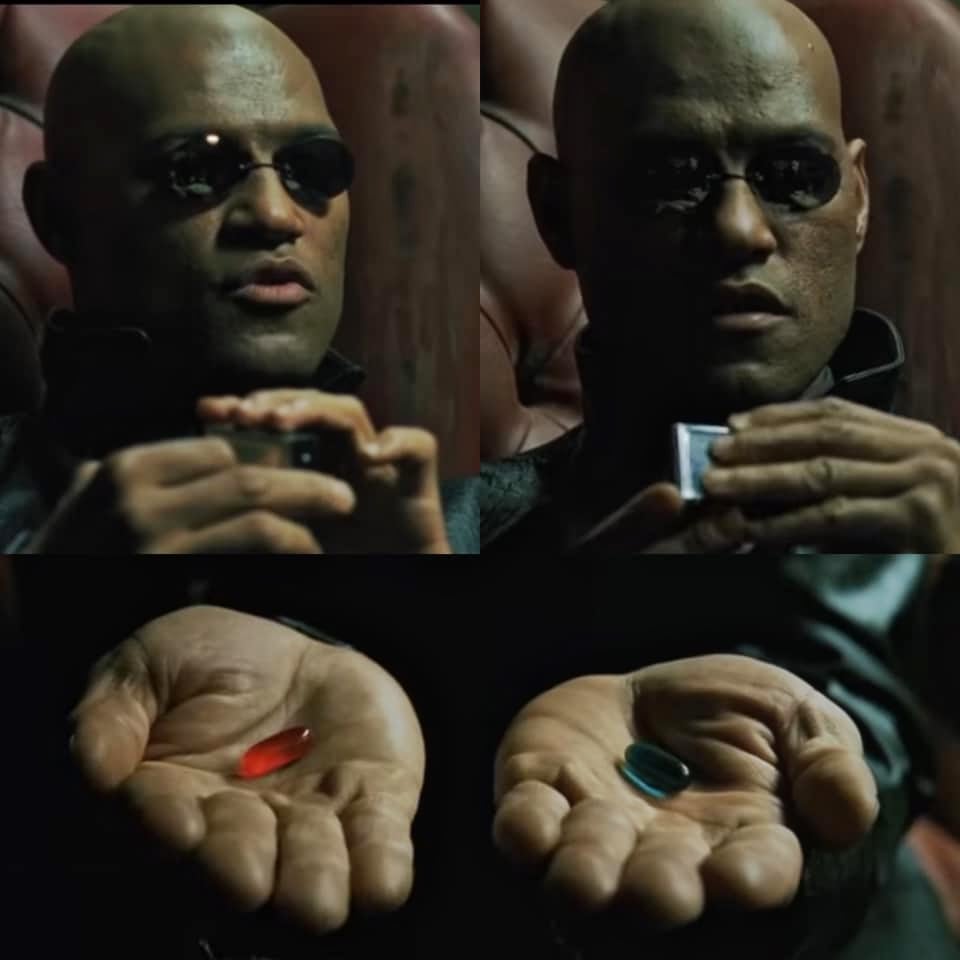 **ESTIMATED TO SHIP MID-JUNE**
Custom made replica of Morpheus' pill box with acrylic red and blue pill.
Case measures 45x45x15mm and includes the line "Wake up... The Matrix has you... Follow the white rabbit" engraved on lid. Pill sizes can vary slightly between each box, but roughly measure 21-24mm.
Payment is through Paypal and therefore 100% secure! International orders will be sent tracked for peace of mind.